Bad credit is the number 1 reason most people are denied from getting an apartment in Austin, TX. Bad Credit covers a numerous amount of ground. At some apartments you can even be denied for medical bills, and or student loans. This is usually not the case but some apartments in Austin are very strict on credit. With our free apartment locating service in Austin we will get you approved. Even with a broken lease, or an eviction you can still find a nice apartment in Austin. Bad credit will can show up 7 years or longer, so  if you have a broken lease or an eviction that was never paid off most likely it will be on your credit.

What are my options as far as apartments in Austin with bad credit?

Depending on how bad your credit is, what the situations are, what your income is. Remember every property qualifies differently.

Am I going to have to put down an extra deposit at apartments in Austin because of my credit?

Again it depends on what is on your credit if you have a broken lease or an eviction most definitely you will have to put down an extra deposit.

Why do I have to let you know my credit situation?  that's my own personal business.

Your right it is but my job is to save you money on applications so please don't keep it a secret everyone will find out anyway if you are denied. Remember I am here to save you money and every property qualifies differently.

If I have a broken lease that has just recently been paid off is it going to affect me in leasing a new apartment in Austin?

Most likely yes but you do have more options than if it has not been paid off. In this situation there are a few apartments that will work with you as long as you have a settlement letter or receipt. This is a letter stating that you owe a zero balance to that apartment community. I would still need to know about this because there are only certain properties that will overlook this being just recently paid off.

I want a property that is not going to do a credit check on me. Do you have any apartments in Austin that work like that?

Every apartment in Austin will have a credit check you must fit their criteria to pass the credit check as long as you let me know what is exactly on your credit I can most likely help you in any bad credit situation.

Please be up front with any qualifying issues you may have, that is the BEST way we can help you.

512 291-7368

If you are not sure of what is on your credit I always recommend running a credit report, you can do that at our office, I can read those very well. If you have a broken lease or eviction or owe a property money it will say collection or judgement lien and the apartment name, this means you do owe money to a property. Sometimes apartments will bill you for fees after you leave. With apartments in Austin they will still look at your credit as if you have a broken lease or eviction whether you owe $1 or $3000. A collection or a judgement owed to a property is definitely something I need to know about to find apartments in Austin, TX that will work with you.

If you have a foreclosure on a home and are looking for an apartment,  I can help with that. Apartments in Austin are a little more lenient with this issue versus having an eviction or broken lease on your credit, especially do to our recent economy being the way it has been. Many people have lost their homes and are now looking for apartments in the Austin area. Let me know about the credit issue and I will find apartments that will work with you.

If you have a bankruptcy please let me know whether it is open or discharged, of course more apartments are more willing to work with you if it has been discharged. Although if it is still open on your credit I have some Austin apartments that will work with this situation. A bankruptcy is something that will most likely take up to 10 years or more to completely fall of your credit.

I hope this has explained to you for the most part how apartments in Austin are going to view your bad credit, broken leases, evictions, bankruptcy, foreclosure, or any other credit situation. Please call for me for questions you may have I am a free Austin apartment locator to you. We have been doing this in Austin for over 10 years now, and we take pride in being able to help people out with credit situations, everyone deserves a 2nd chance.

      FREE APARTMENT SEARCH!                           FREE APARTMENT SEARCH!     

Spend a minute filling out this form and make a difference where you can live!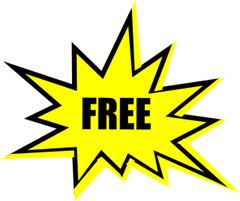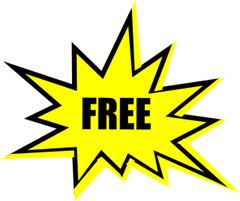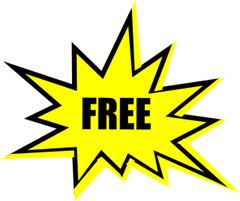 how soon do you need to move ?

Pets? What Kind,Size? How Many?

Whats on your credit?

Anything else we need to know?

Call for FASTEST SERVICE!

  (512) 291-7368

      FREE APARTMENT SEARCH!                                          FREE APARTMENT SEARCH!     

Name, Phone & email is required.

We can work with BAD CREDIT, we have very nice apartments that will accept bad credit. The apartments do not hang out signs saying the accept bad credit, but WE KNOW! WE KNOW HOW THEY QUALIFY! The best way our FREE apartment locating service works is when you are honest and up front about any bad credit, criminal, income, or rental issue you may have. You may hear from several apartment leasing agents in Austin that you will never find an apartment that will work with you in Austin or the Austin area,THEY DO NOT KNOW WHAT WE KNOW. Our free apartment locating service we can help! We will help to get you ACCEPTED in the apartment of your dreams.

Some of the toughest situations are if you do have a broken lease or eviction but you can usually overcome it with an extra deposit. Please immediately disclose any broken lease or eviction I am here to help and will not judge. Broken leases, evictions, and foreclosures are all considered landlord debt. This means 99% of all the apartments in Austin that you are trying to apply at will not work with you. But we offer a completely free service in Austin, TX and we work with all of the apartments and we have the knowledge of the 1% that will work with you! We can also work with background issues.

Austin Apartments Bad Credit ACCEPTED!

    Apartments HERE!  11011 Research Blvd Austin TX 78759

  WE CAN HELP!  WE ARE FREE FOR YOU!